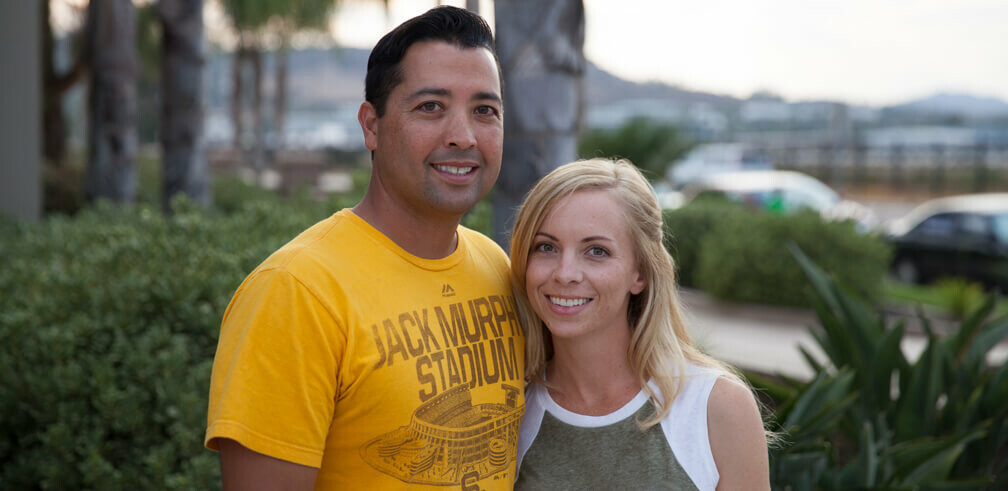 "I found a place that my kids wanted to go. They wanted to come every week."
ABRAHAM AND LAURALEE GUERRERO
How did you find Foothills?
Abraham: I was working at an electrical company, and one of my coworkers went to Foothills. We had just been saved, and we were going to another church, but we were talking back and forth and were always battling, like, whose church is best? It was a challenge. We had heard about Foothills, but we really didn't know anything about it. And the place we were going to, it was a very big church. And so, [my coworker] challenged me finally… He was like, "Well, why don't you just come check it out?" On top of that, we had just had our third child, Travis. The commute to the other church was pretty long so it was a combination of two things. One, my pride and a challenge. And two, just making it more convenient on us to get to church and be more active in the congregation.
Lauralee: To be able to be more involved because it wasn't a 30-minute drive. When we came to Foothills, I found a place that my kids wanted to go. They wanted to come every week. They were excited, you know? They left that day excited to tell us about the Bible and tell us what they learned and not just, "We learned about Jesus." They wanted to say what they learned and how they learned, and they felt welcome and comfortable right away.
Abraham: Then what I found at Foothills that night was that this is a place where you come and you meet Jesus. The altar call was something that was so impactful that it was just the way church was supposed to be. So, I would say to the person that's considering coming to Foothills Church, "Foothills Church is a place that you would come to encounter God, a place where your children will grow up having a personal relationship with Jesus, and a place that is full of genuine people." I mean, Foothills has taken my family in and has made us feel like family so quickly. I mean, they love my wife and my children, and they tolerate me really well. If they can do that, anybody's welcome. It's a great place.