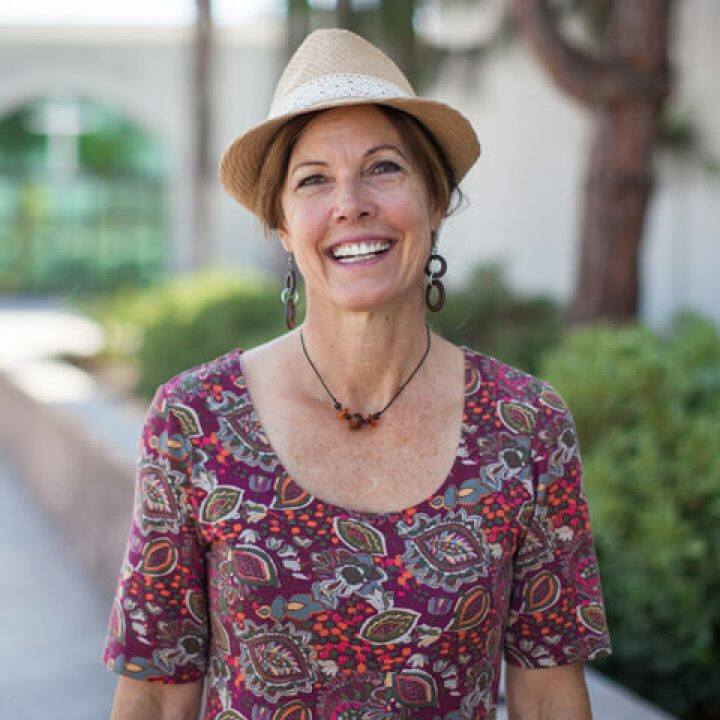 Linda Hoffman
Women's Director
I was raised in a Catholic family that put a strong emphasis on belief in God. At 13 years old I had an encounter with God that made me know He was REAL and loving and good. I wanted to know so much more about Him. I got involved in a Pentecostal Church where I learned about the Holy Spirit and the power God made available to learn His Will and discover His purpose for my life. My high school years at El Capitan in Lakeside were a time of learning what the Bible said and how to apply it to my life.
After High School, I attended Christian concerts at a Lutheran Church where I met and married my husband of 37 years, Mark Hoffman, who is one of the founding Pastors of Foothills. We raised 3 boys while we started Christian schools, where I worked as a junior high teacher and dept. head for 15 years.
As the church grew a need for a women's leader became critical and I took the position of Women's Ministry Director in 2005. I am not the most talented or gifted woman, but with joy I help direct INCREDIBLY talented and gifted women as they learn what to do with the gifts God has given them.
I am also very involved in leadership in the city through the Chamber of Commerce. I attended the Chamber Leadership Class in 2011 and eventually helped lead and direct a program called Ethics in Business which connects Grossmont Union High School Seniors with Business Leaders in the community in an effort to train the next generation to become principled leaders.
Hope for Foothills Church
My hope is that through a women's encounters with God here at Foothills, she will feel new freedom in her life from the love of God and the truth she encounters. That she will be freed to such an extent that, with joy, she freely forgives others, lets go of past hurts, and helps our team disciple the next generation to live in God's will here in East County.